WIDEST (Water Innovation through Dissemination Exploitation of Smart Technologies) is a European Commission (H2020 Coordination and Support Action) project.
The vision of WIDEST is to establish and support a thriving and interconnected Information and Communication Technology (ICT) for the Water Community with the main objective of promoting the dissemination and exploitation of the results of European Union (EU) funded activities in this area.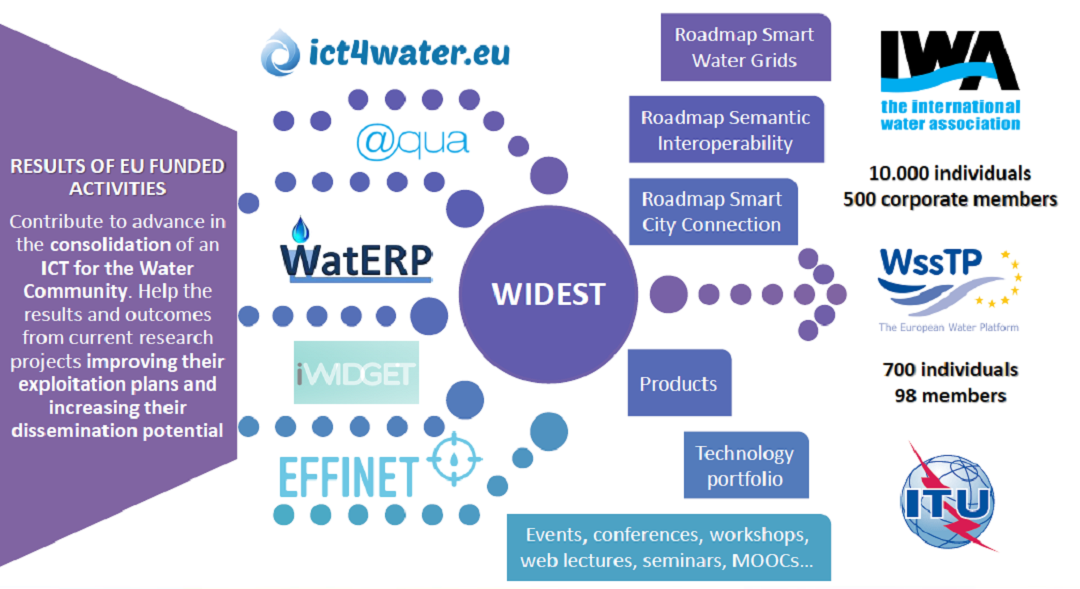 Once the project ends, the vision is twofold: in one hand, contribute to advance in the consolidation of an ICT for the Water Community that will be better informed, defined and integrated than today; on the other hand, WIDEST will help the results and outcomes from current research projects improving their exploitation plans and increasing their dissemination potential by delivering co-produced knowledge to a wide range of stakeholders and actors within the water community.
WIDEST will address these goals through five objectives which result in the main outcomes of the project: