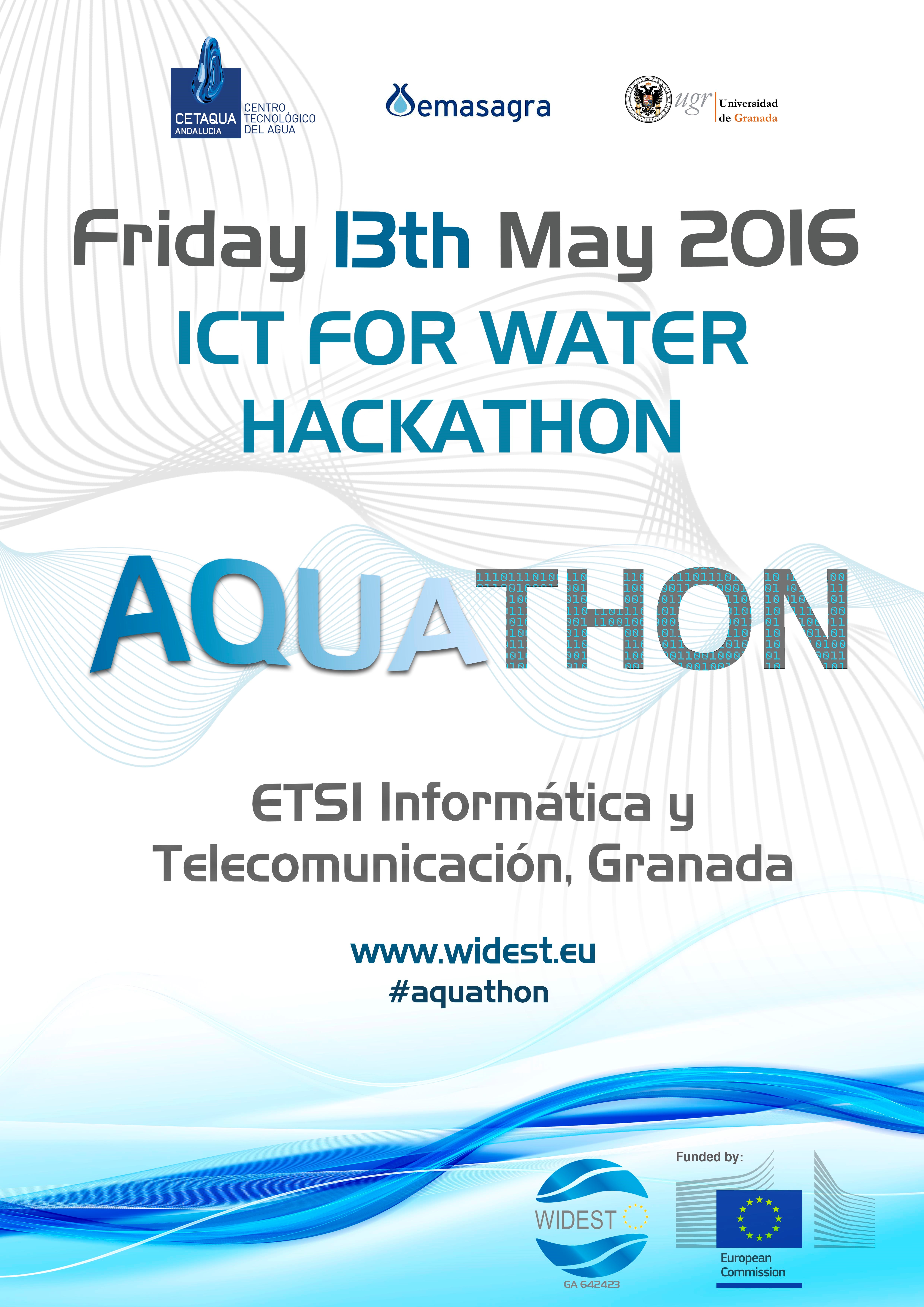 This Friday May 13, Cetaqua Andalucia in collaboration with the University of Granada and EMASAGRA organizes a hackathon called "AQUATHON". In this event, held within the framework of the project WIDEST, 30 students from the University of Granada will compete in groups to develop, in 8 hours, innovative software in the customer area that aims to identify groups at risk of social exclusion struggling to deal with the water bill, responding to the current socio-political context.
This "AQUATHON" seeks to create a mathematical model or algorithm to propose proactive measures to enable these risk groups to have water in their homes and anticipate these situations, performing remedial action before the situation worsens. This initiative is aligned with the policies of social innovation carried out by Emasagra. Emasagra is a mixed economy company, which manages and provides the service of water management in 15 municipalities in the metropolitan area of Granada.
With this purpose, the anonymized data (both internal and external) provided by EMASAGRA will be analyzed to distinguish the different types of users and propose procedures adapted to each case, including social tariffs, payment plans, etc.
With this initiative, the "AQUATHON" aims to achieve the following objectives:
Detect problems ahead of time through mathematical analysis models
Be able to act proactively before the situation worsens
Provide tools to assist and facilitate the work
Students of the University of Granada will verify that predictive models perform better revealing patterns that allow detecting such situations well in advance.
The team that develops the best mathematical model will gain tickets (including an overnight stay) for the international event of Big Data and data analysis "J on the beach" held in Malaga on 20 and 21 May.